Bhagavad Gita - Simplied.
BhagavadGita.io is a modern Gita app/website with a simple, beautiful and easy to use interface, helping you focus on reading. It is an app built for Gita readers, by Gita readers.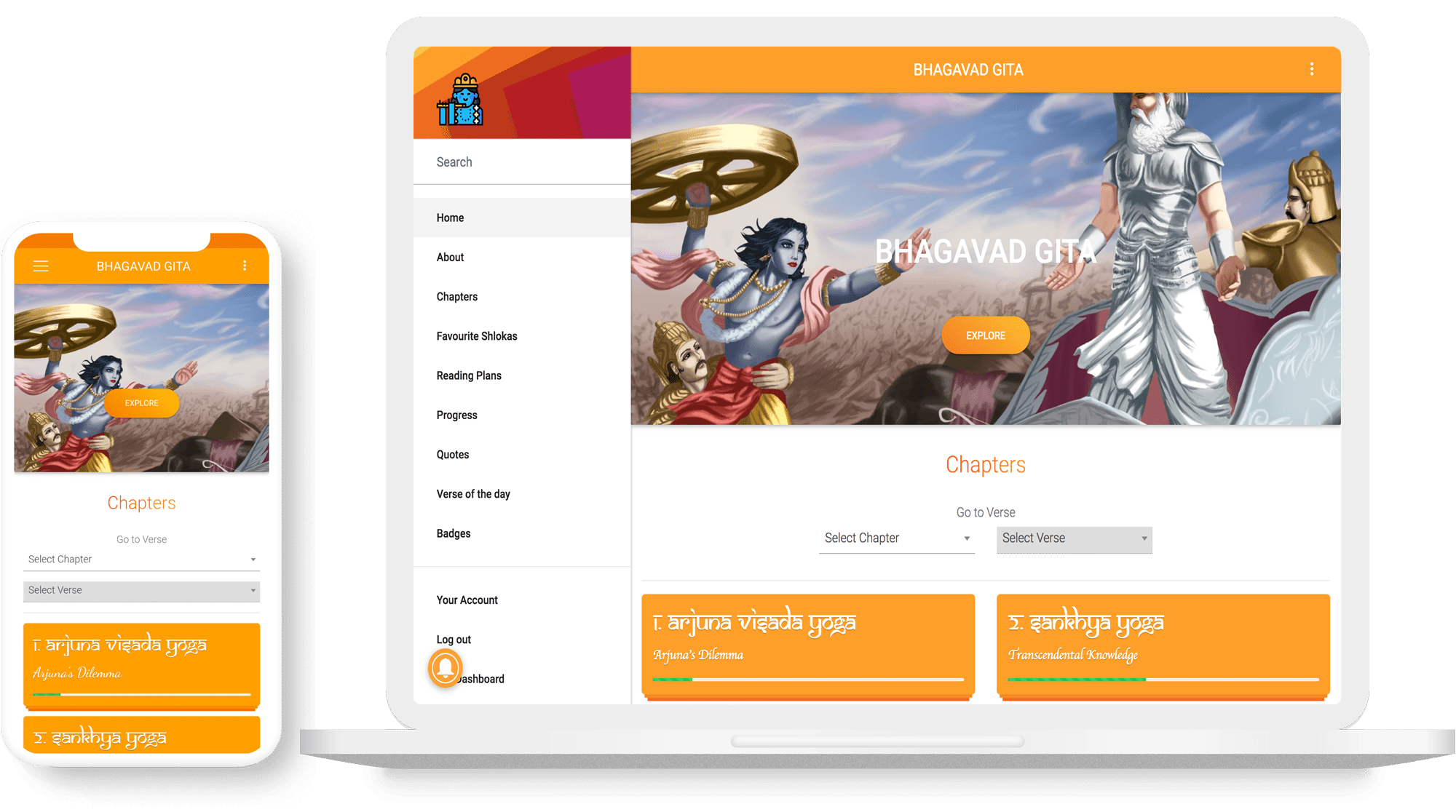 Beautiful User Interface
Read, study and recite the Bhagavad Gita in a simple, beautiful and easy to use interface, helping you focus on reading.
Fast Search
Search by chapter, verse, phrase or person to quickly find what you are looking for.
Reliable
Loads quickly and never shows the dinosaur, even in uncertain network conditions.
Explore Each Verse
Dive deep into each verse through a library of translations, transliterations and word meanings.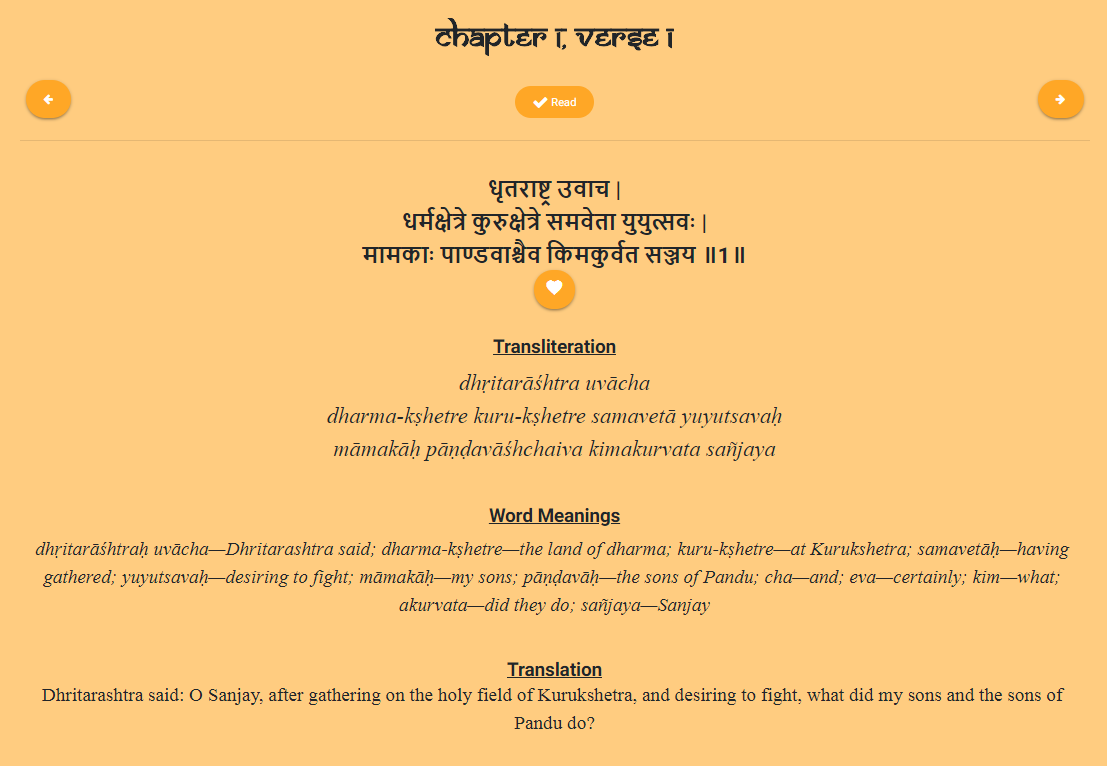 Progress Tracking
Keep track of your Chapterwise, Overall and Monthly Progress using detailed graphs and statistics and Get Rewarded for your Progress with BADGES.
Reading Plans
Join Reading Plans to easily read Gita at your own pace and improve your Gita reading habits.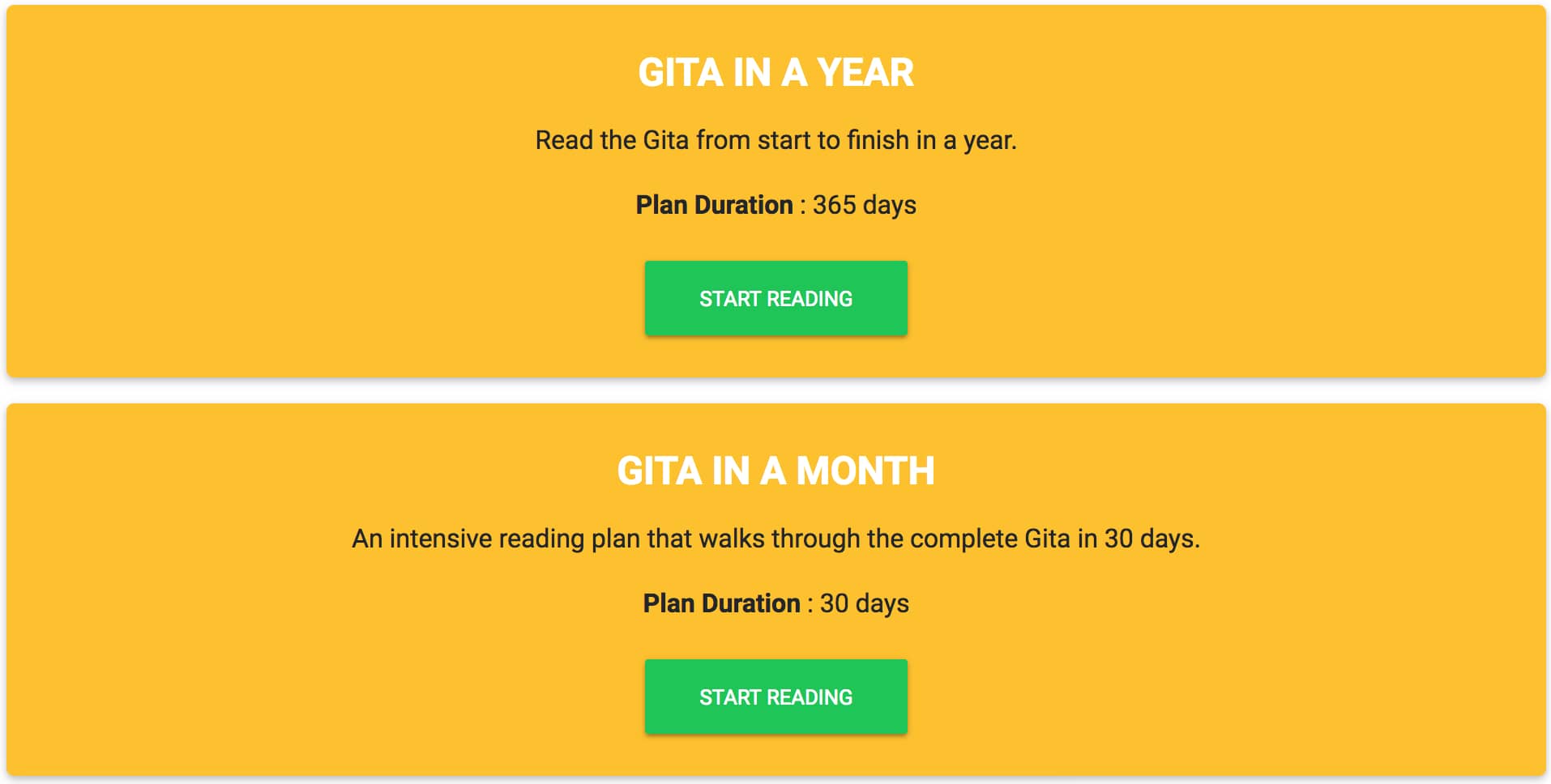 Cool Features
Really Fast
Everybody hates slow apps. We are committed to making performance our number one priority.
Open Source
MAKE IT YOUR GITA. Help make your favourite Gita app even better by adding new features, translations etc.
REST API
Integrate the Bhagavad Gita text in your web or mobile application.
Share
Encourage your community by sharing verses.
100% FREE
Bhagavad Gita is 100% free to use.
No Ads
There are no ads that would take your attention away from the word of God.
Ability to Copy Verses
Like a verse? Press the copy button and save it wherever you want.
Favourites
Share, memorize and find your favorite verses.
Available Offline
Bhagavad Gita there for you, whenever you want, wherever you want.
Screenshots